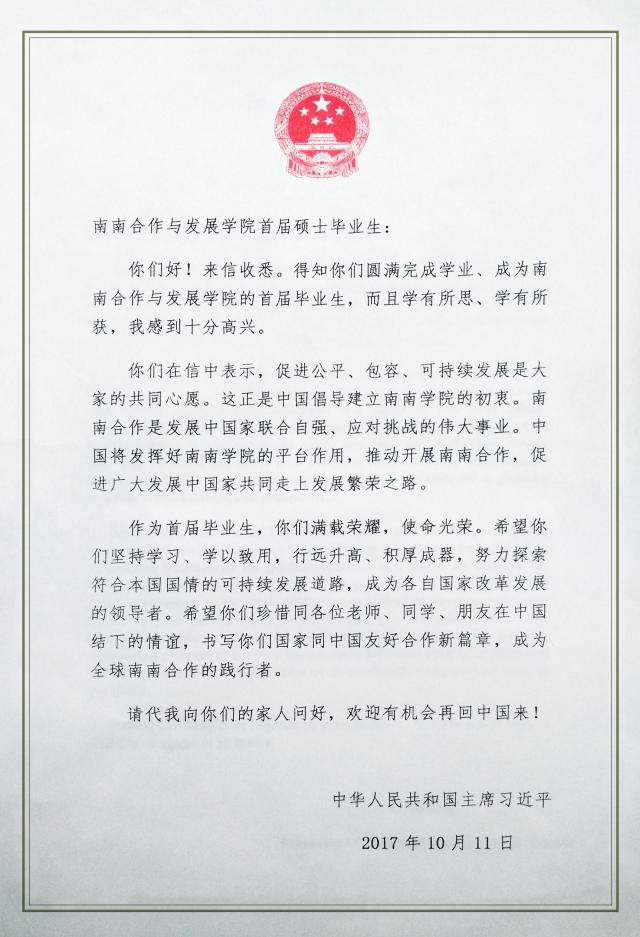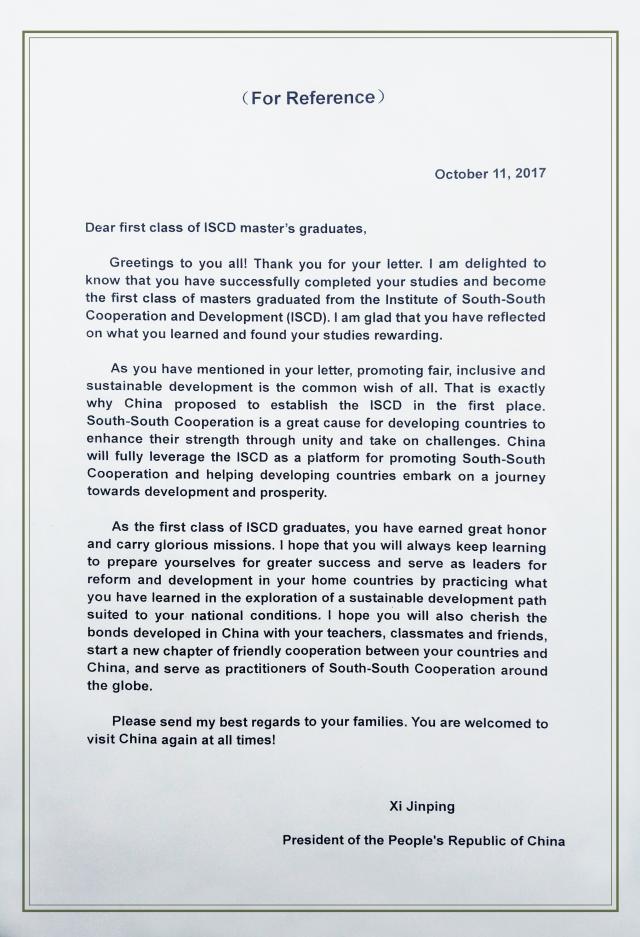 ISSCAD's first 26 postgraduates read out a thank-you letter to Xi at their commencement in July, thanking China for offering them the opportunity to learn Chinese experiences in the reform and opening-up. In a reply last Wednesday to their letter, Xi said he was delighted that the students had benefited as the first graduates of the institute.

Xi said the purpose of the institute, as the students hoped, was promoting fair, inclusive and sustainable development. "South-South Cooperation is a great cause for developing countries to grow stronger together and tackle challenges," Xi said. "China will give full play to the role of the institute and help developing countries to find a path of common development and prosperity."
President Xi replied to the students of ISSCAD :"as the first graduates of the Institute, you are applauded and honored, expected to pursue this glorious vocation. I hope that you will all persist in your learning and put what you have learned into practice as you strive to explore a path to sustainable development that suits your own country. I hope that you will become leaders of reform. I also hope that you will treasure your friendship with your professors, classmates and friends in China, help open a new chapter of friendship and cooperation between your countries and China, and become practitioners of global South-South cooperation, your mission is to explore a sustainable development path that suits your own country and become leaders of national reform and development," Xi said.