On September 19, 2021, the Inauguration Ceremony of NSD and ISSCAD's Chengze Garden Campus was held, marking a new start of the Institutes on their way of pursuing the secret of country development and prosperity.
Built during the reign of Emperor Yong Zheng, the imperial garden in the Qing Dynasty has a history of about 400 years and was incorporated into Peking University in 1953. Located on the junction of Changchun Garden and Wei Xiu Garden, it is one of the best-preserved of its contemporary gardens and now becomes new home for NSD and ISSCAD after several years' renovation and construction work.
More than 300 guests, including university leaders, representatives from Ministry of Commerce and the China International Development Cooperation Agency, Beijing Municipal Administration of Cultural Heritage, peer universities, donators and other units that offered support and help for the construction work, together with faculty, students and alumni, attended the ceremony to witness the historical moment and send their sincere wishes.
Inauguration Ceremony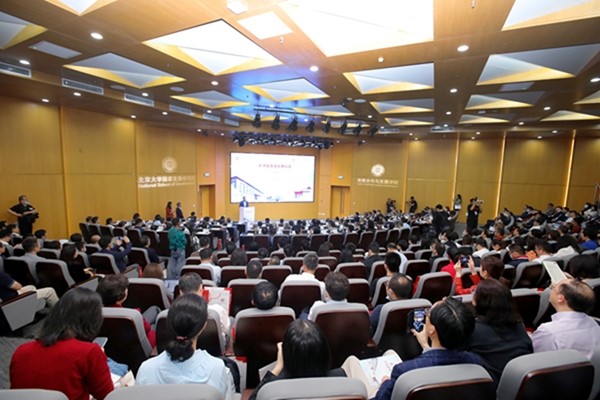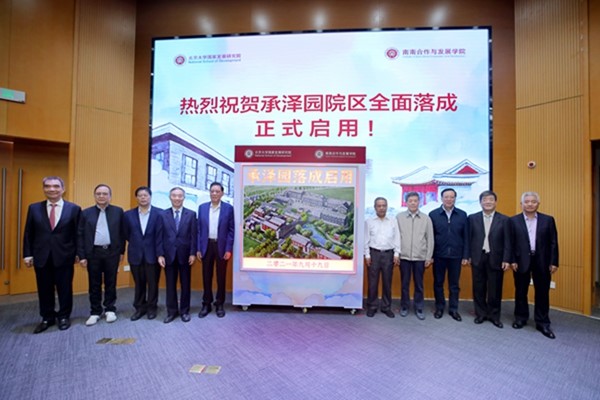 Formal launch of the New Campus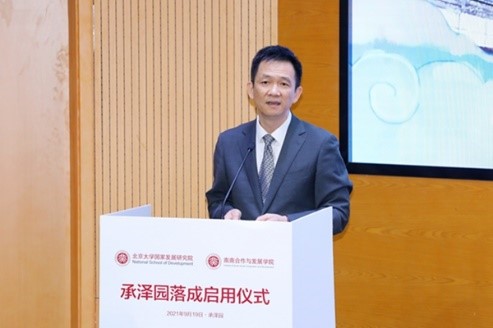 YAO Yang, Dean of NSD and Executive Dean of ISSCAD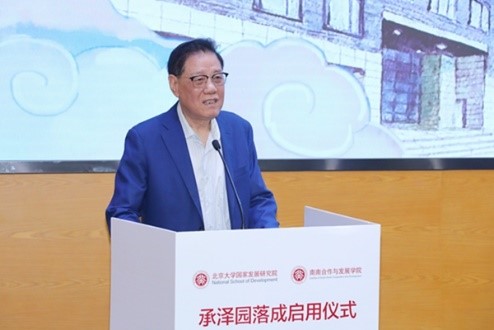 REN Yanshen, former Party Secretary of Peking University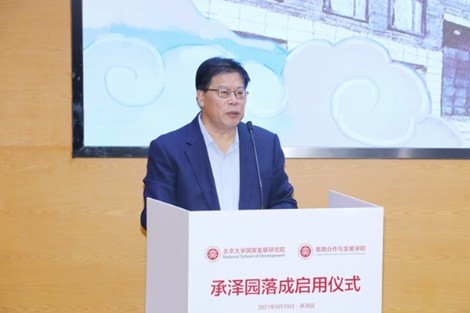 QIU Shuiping, Party Secretary of Peking University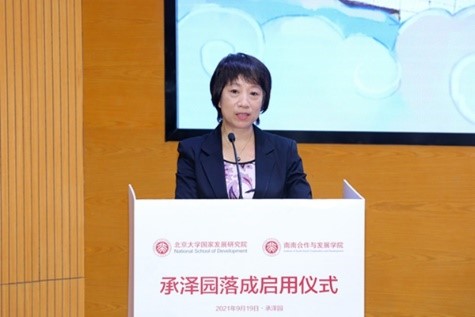 QIAN Chunying, deputy director-general at the Commerce Ministry's Department of Outward Investment and Economic Cooperation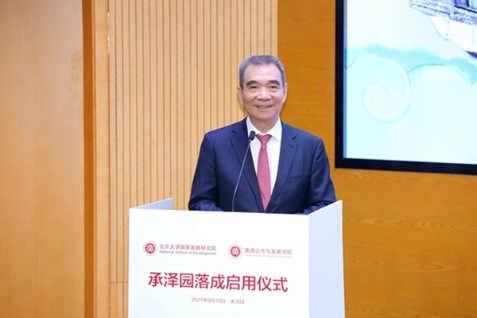 Justin Yifu LIN, Dean of ISSCAD, Dean of INSE, and Honorary Dean of NSD
Corporate and alumni donors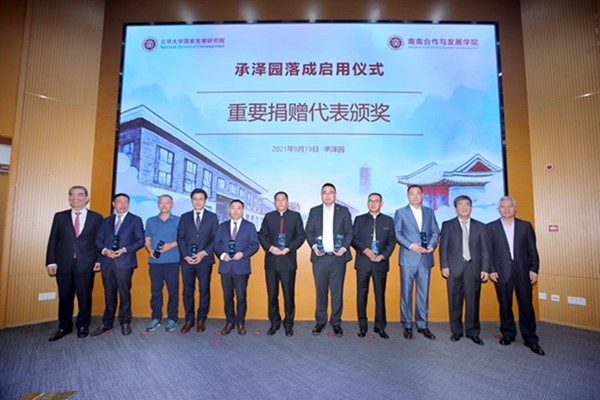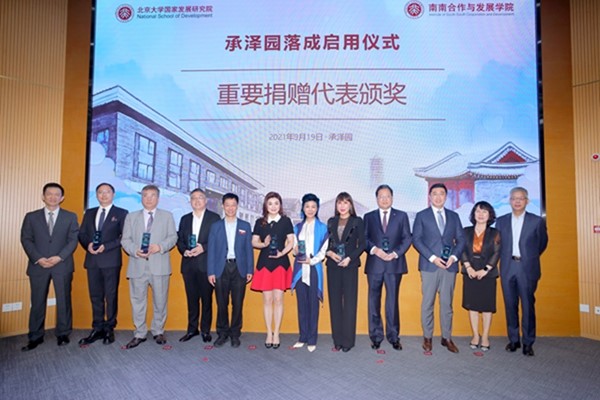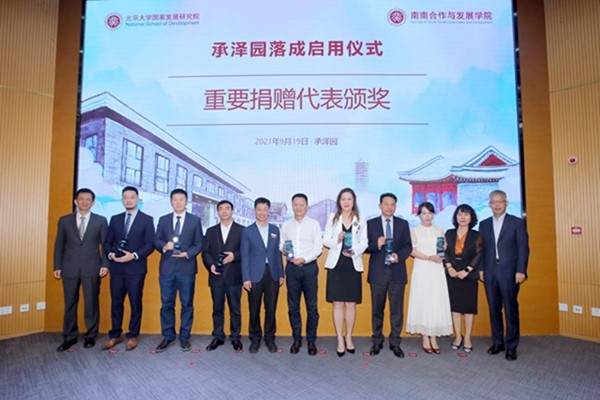 Dialogue on the Mission and Inheritance of Chinese Economics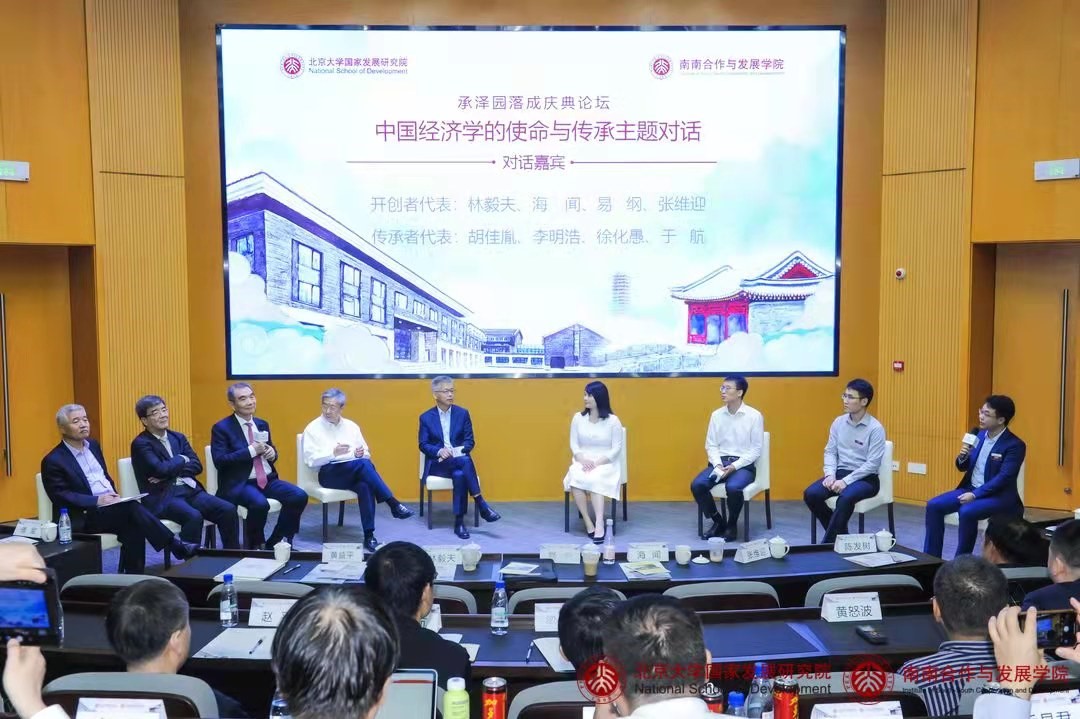 Celebration Activities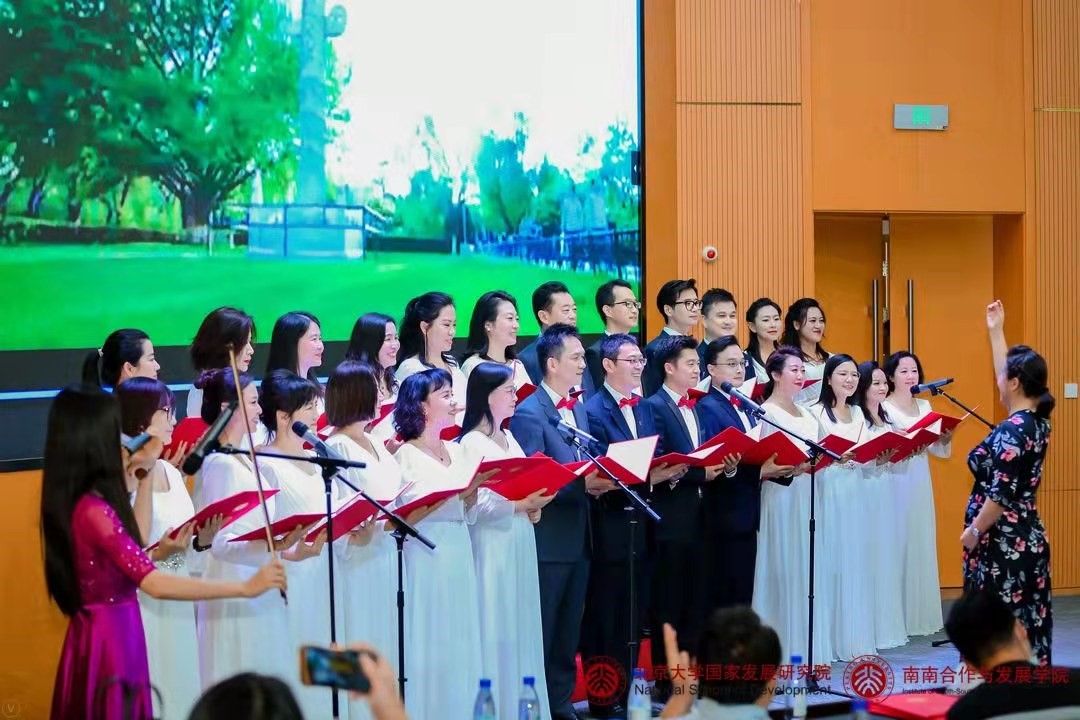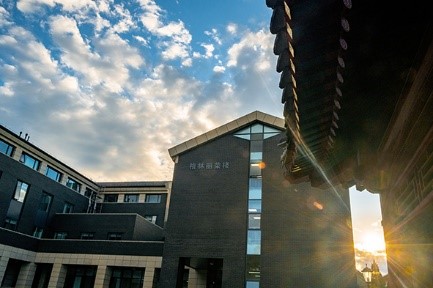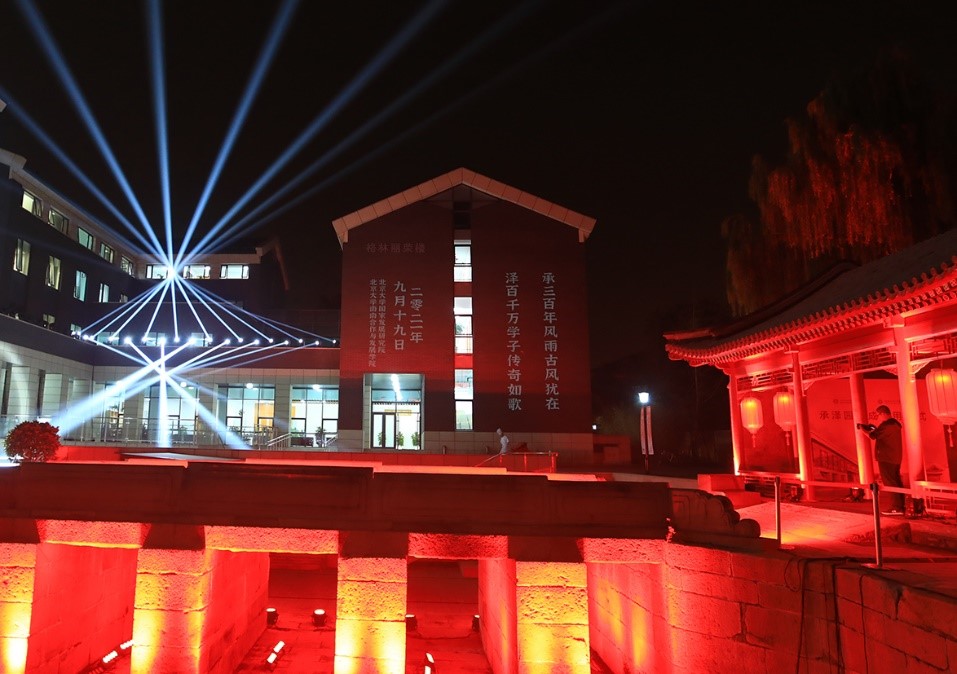 Chengze Campus