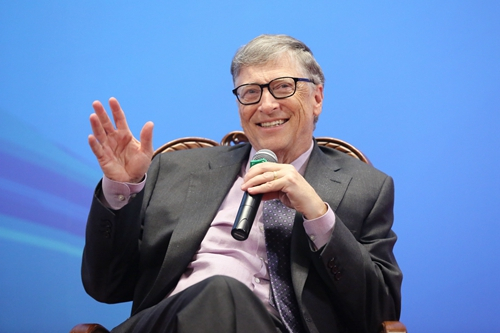 On March 24, 2017, renowned philanthropist Mr. Bill Gates paid a visit to Peking University and gave a talk on "Looking to the future: Innovation, Philanthropy and Global Leadership".
He saluted China for playing an active role in the promotion and development of green technologies, saying "China is one of the world leaders in renewable energy, not only trying to improve itself but to contribute to the whole world."
He said: "This is a pretty incredible time to be a young person in China. He encouraged students to adjust themselves and learn the dynamics of innovation, technology and software developments.
He said that everyone must strive to make the world a better place. The life of the most vulnerable in the society can be made better when people know about the less privileged and voice their opinion contemporary issues, all of which requires considerable time and commitment.
Bill Gates said that with the support of other investors, they would invest $1bn in clean energy development so that best ideas could move from the research laboratory to the marketplace.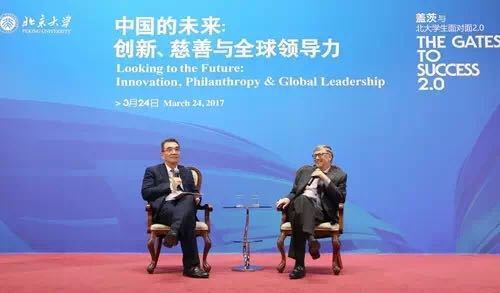 Prof. Justin Yifu Lin, Dean of the Institute of South South Cooperation and Development at Peking University hosted the event and moderated questions and answers of global issues.
Prof. Justin Lin pointed out that government in a market economy must play a facilitating and intelligent role in the process of economic development. He expressed his admiration for the philosophy of Bill and Melinda Gates Foundation and their commitment to provide solution to the multi-faceted challenges of the world in a holistic way.
Reported by Omole