In a moment filled with joy, fulfillment and happiness on the part of graduating students, lecturers, parents, friends and officials of Chinese government; the Institute of South-South Cooperation and Development (ISSCAD) graduates its pioneer Masters of Public Administration Students at "2017 Commencement Ceremony" held in Peking University, China.
Present at the occasion are: LIN Jianhua, President of Peking University; YU Jianhua, Vice Minister of Commerce; FANG Jun, Deputy Director General, Ministry of Education; Nicholas Rosellini, United Nations Resident Coordinator in China; Justin Yifu LIN, Dean of ISSCAD; FU Jun, Academic Dean of ISSCAD amongst other eminent personalities.
ISSCAD was set-up at Peking University, housed in the renowned National School of Development, as a follow-up to the implementation of President XI Jinping's initiative which he announced at the High Level Roundtable on South-South Cooperation at the 70th Anniversary Celebration of the United nations in New York on September 26 2015, to educate students from South-South countries with the aim of boosting their human capacity to facilitate shared prosperity and people to people exchange.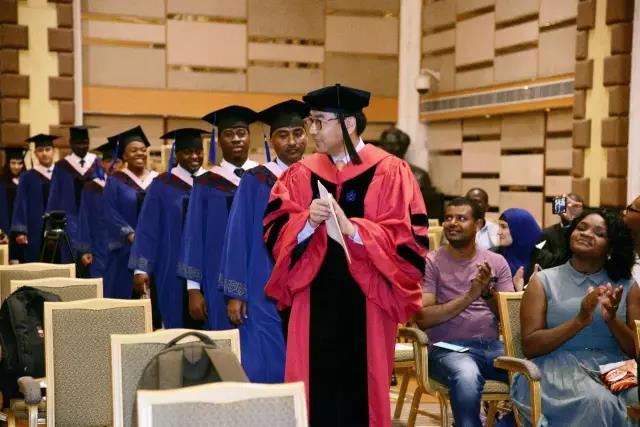 Prof. FU Jun led the graduates students to the commencement
The graduation ceremony brings to a successful completion, one-year rigorous study of economic-centered courses combined with case studies and carefully targeted field trips, designed to help students improve their intellectual capacity and practical experience that would help them proffer country-specific solution to multi-faceted challenges, bearing underlying conditions.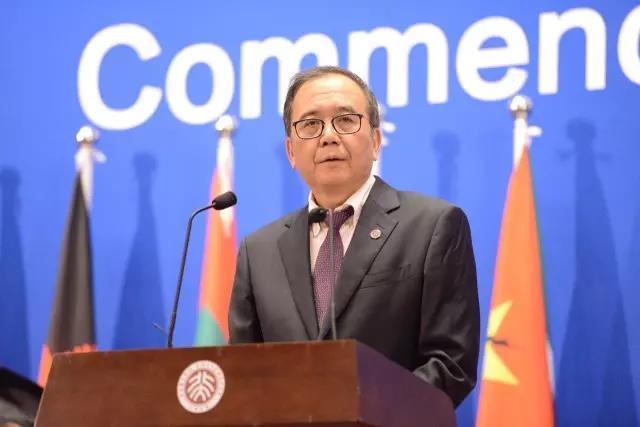 LIN Jianhua
The President of Peking University- Prof. LIN Jianhua congratulated students on the completion of their programmes and encouraged them to be good ambassadors of their countries. According to him, knowledge acquisition is a continuous process and he advised students to continually enhance knowledge, improve upon their skills in order to cope with change in an ever-dynamic world.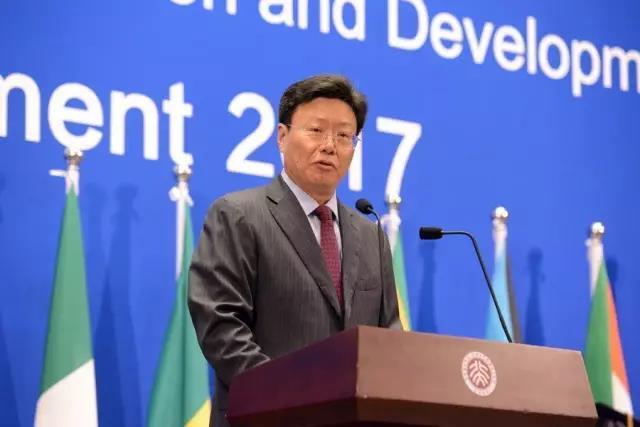 YU Jianhua
Yu Jianhua said in his address over the past one year, students here have been actively engaged in study and discussions in class, visited and studied at different places in China and witnessed major events like the Belt and Road Forum for International Cooperation. They have felt China's rapid economic development, robust social vigor and sustainable improvement of people's life in an intuitive way, witnessed the successful practice of the Chinese characteristics development path on their own and genuinely perceived the spirits of China's development.
Yu Jianhua said all students are the precious wealth of the Institute and they will be the new force to promote the South-South cooperation and seek for common prosperity. He hoped that when the students returned to their own countries, they would continue to be concerned about the South-South cooperation as always, support the Belt and Road Initiative through extensive consultation, joint contribution and shared benefits, promote their country's development strategy to dock with the Belt and Road Initiative in their own region and jointly build closer cooperation and more prosperous future.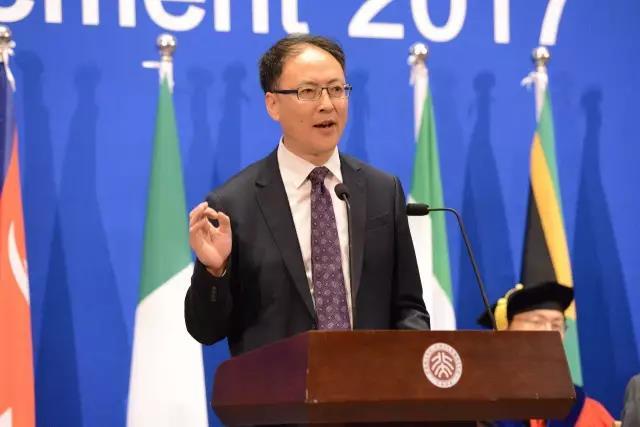 FANG Jun
FANG Jun congratulated all MPA students for their completion of academic study. He believed not only knowledges on national development had been delivered but friendship among students and faculties had also been made. He said graduate students should apply their knowledge into the local development of their countries and explore their own way of economic growth.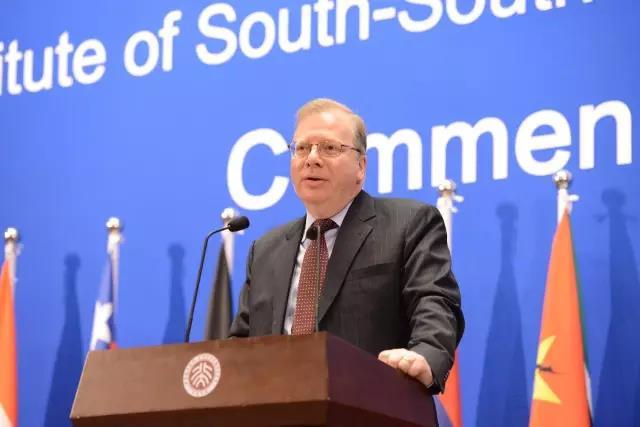 Nicholas Rosellini
Nicholas Rosellini highly praised the performance of students during the last academic year. He said South-South cooperation is a key for common development. Effective government also played an important role in developing countries economic growth. China has set a good example for other developing countries by the opening up and reform policy. The Belt and Road Initiative will also bring opportunities and benefit for developing countries. Finally he hope the graduates apply what they have learnt here into practice in their home countries.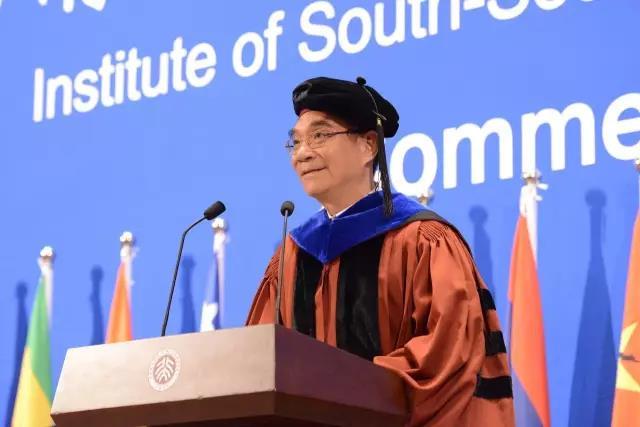 Prof. Justin Yifu Lin
Dean of ISSCAD, Prof. Justin Yifu LIN, reiterated that the programme was instituted and designed to help developing countries as they embark on the process of industrialization and modernization. He reminisced that many economic theories have failed to yield the intended results, a failure he attributed to policies that don't conform with various countries' peculiarities and underlying fundamentals. He, however, encouraged students to put what they have learned into practice while he expressed optimism that with the right set of policies, low income countries can achieve middle income level and perhaps high income in less than two generations. He alluded that development does not happen by happenstance but by gradual and pragmatic policies pursued by a facilitating government.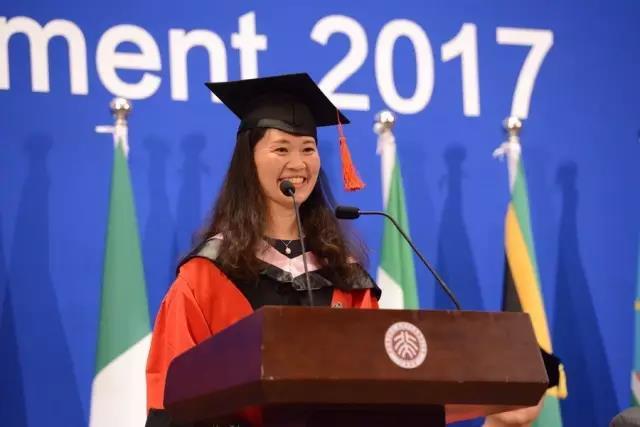 Prof. SHEN Yan
Prof. SHEN Yan, a Faculty Representative asked rhetorically why students showed enormous seriousness and commitment during the course of their study. According to her, a survey she conducted revealed that students were passionate because they believe they could make a difference in their societies. She advised ISSCAD's pioneer Masters graduates to pursue their career with quality leadership, hope, action and love. In her analysis, a problem that exist in the world is a problem shared by all. She encouraged policy makers to implement policies that will bring about growth and development beyond their own national borders.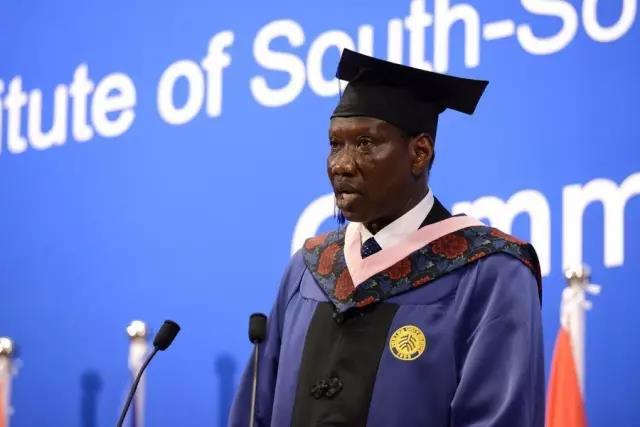 Mr. Awan Riak
Student representative- Mr. Awan Riak, expressed his profound gratitude to the President XI Jiping, faculty members and others who contributed to the success of the programme. In his words: "I must say that those days that we spent in the classroom and field study visits were indeed very educative and inspiring, saying "students will return home with greater confidence, new way of thinking and reasoning".
For the certificate awarding, Prof. YANG Zhuang procounced the name of graduates students. Vice minister, YU Jianhua issued MOFCOM certificate. Prof. Justin Yifu Lin turned the tassel of the graduates and issued Peking University Master degree certificate.
Prof. FU Jun, the Academic Dean of ISSCAD in his closing remarks pointed out that the course has expanded students' horizon and provided them with the analytical tools to deal with real world issues. He expressed hope that students will be able to contribute to the developmental agenda of their countries by designing tailor-made and customized policies.(By Omole)