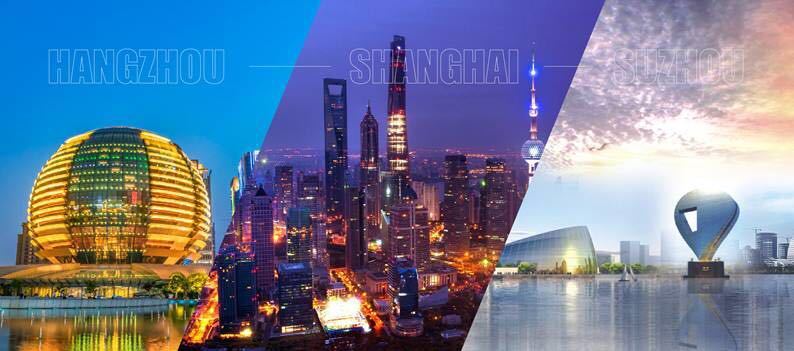 Hangzhou, Shanghai and Suzhou, are three major cities within Yangtze Delta economic circle, representing the highest level of China's economic development to a large extent, and also bear the important task of taking the lead in modernization.
On June 20, 2017, the delegation of Institute of South-South Cooperation and Development let by Prof. FU Jun, embarked the field study trip to Hangzhou-Shanghai-Suzhou. This is one of important learning processes for students to gain first-hand knowledge and experience how Chinese government and market operate under various changing conditions.
The first stop of the trip was Hangzhou, a dynamic city called "Paradise on Earth" with harmony of innovation and nature. Upon arrival, students toured the magnificent venue of G20 summit 2016, walked along the sparkling West Lake with its characteristic green and lush boulevard, and then enjoyed a famous perfomance " Enduring Memories of Hangzhou".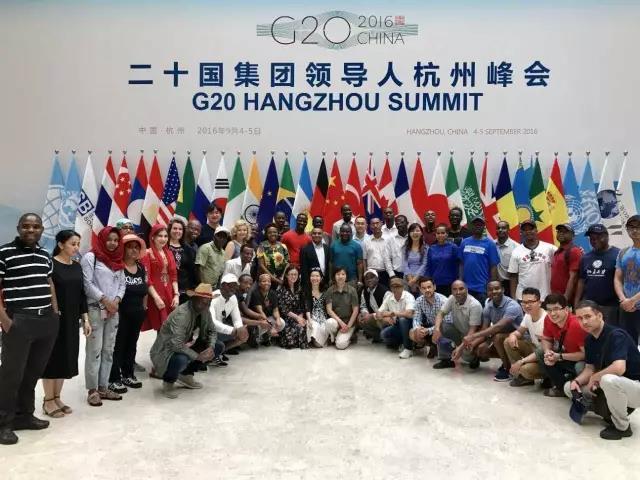 Students visited Hikvision, a company renowned for its production of all kind of video surveillance. Students were shown round robotic technology, drone, big data, stereo perception and intelligent perception sections. Hikvision was established in 2001 with about half foreign capital, and listed on Small and Medium Enterprise Board in China Shenzhen Stock Exchang.The company is committed to R&D and innovation and now has 40 wholly-owned subsidiaries or shareholding companies worldwide.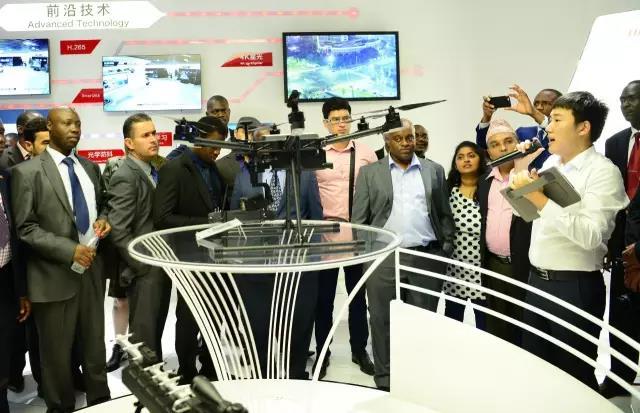 Alibaba Group with the mission of making it easy to do business anywhere, laid the foundation for E-commerce business in China, focusing on Peer to Peer business strategy and bridging the gap between producers and consumers. At Alibaba, students were taken through the business conglomerate which spans through B2B, B2C, Alipay, Cainiao Network for logistics, Alibaba Cloud Computing, Ant Finacing Services and the recent Electronic World Trade platform which aims to facilitate efficient and inclusive international trade.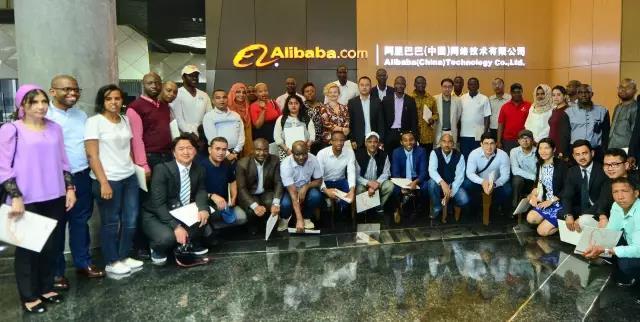 The delegation visited Smart E Valley, H3C Group, and Astronergy-CHINT as well, those render wide-range of services from smart manufacturing, smart hospital, smart energy solutions and to other technological creative services.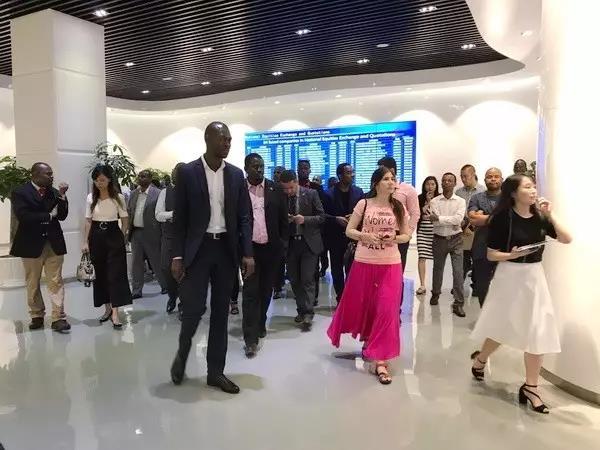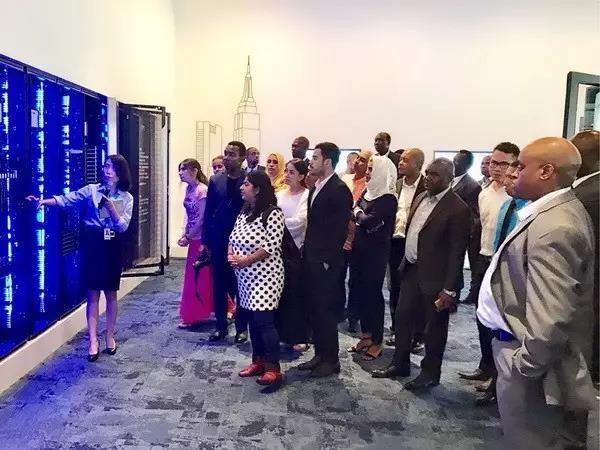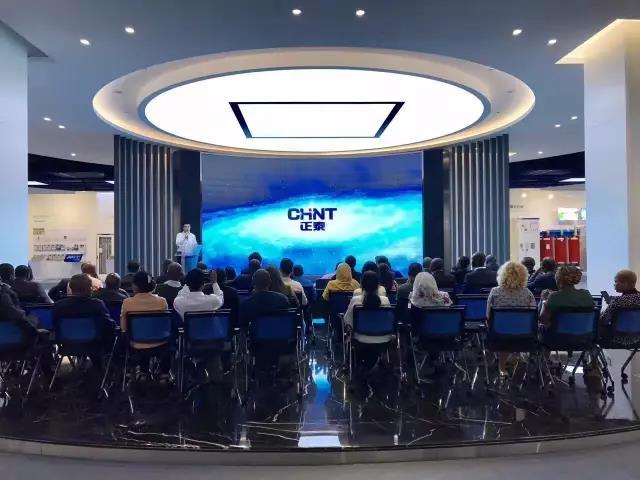 Students visited Haichuang Base, a national innovation and entrepreneurship base for high level overseas talents at Binjiang district, where attracted innovation accelerators, start-ups and other incubators and community-like technology firms. The cluster is an impressive example of targeted government support for innovation and entrepreneurship.
Mr. JIN Zhipeng, mayor of Binjiang District, talked about how the goverment clearly made a mission of high tech industry and modernization. He explained government's coherent policies aimed at attracting talents, ensuring macro stability and resource mobilization, and he pointed out that government's policies must be "pain killers" and tailor-made to enhance the survival and development of enterprises.
Prof. FU Jun confirmed the rapid changes the city had undergone in few years. He commented that "the area that is magnificent today used to be barren" and attributed the development to the strategy of reforms and opening up which government enacted and implemented with vigor in a coordinated manner.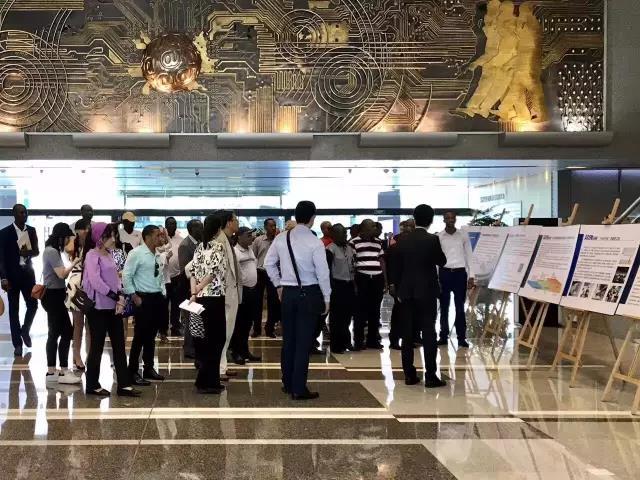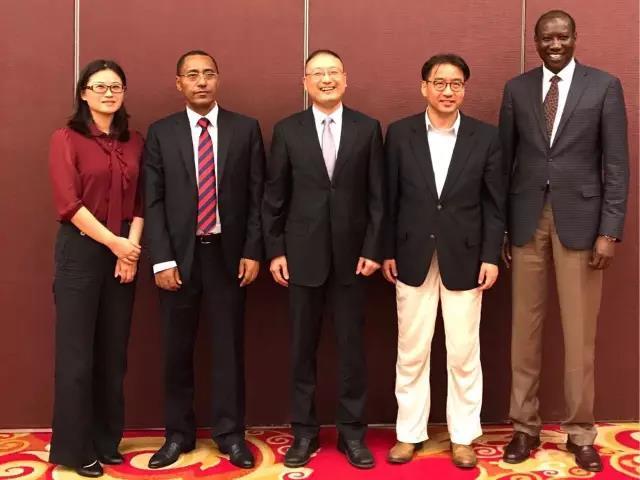 Photo with Binjiang district officials
(SHANG Liping, Desta, JIN Zhipeng, FU Jun, and Awan)
The delegation visited Liangzhu New Town, where artifacts of very long history were kept and preserved in the museum, and well-designed social security for the elderly with convenient facilities and access to basic amenities were established. Liangzhu New Town Project is developed and managed by Vanke Group. Mr. Wang Shi pointed out that the project is an example of Chinese entrepreneurship and innovation with the aim of preserving old civilization and culture.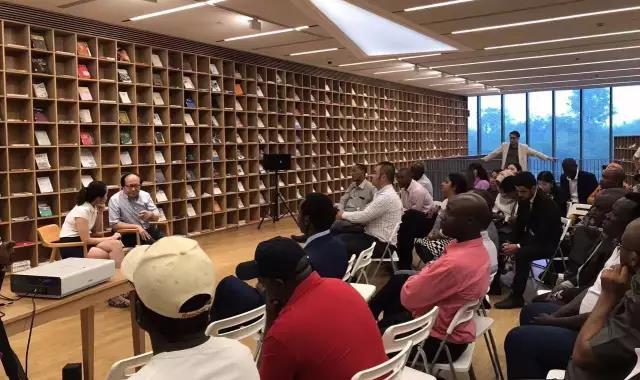 Students listened to the stories of Liangzhu from Mr. CHEN Jun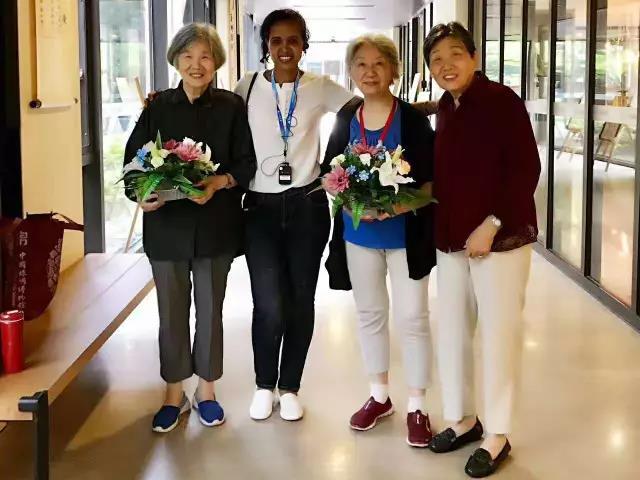 Student Liya Kassa with elder residents of Liangzhu
Shanghai plays an important role in the nation's social and economic development as the international metropolis oriented city, striving to lead the growth of Yangtze Delta region.
The delegation took a detour and stop at Shanghai Bund on the way from Hangzhou to Suzhou. Students visited historical sites and met with governmental officials, scholars and professionals, and learnt about social and economic development in Shanghai. Of high significance is China (Shanghai) Free Trade Zone which takes about 2% of Shanghai in area but contributes 25% to its GDP. Shanghai's GDP is estimated to be $413.5 billion with service sector contributing about 70.5%, a population of 24 million people with a total trade volume of $1 trillion.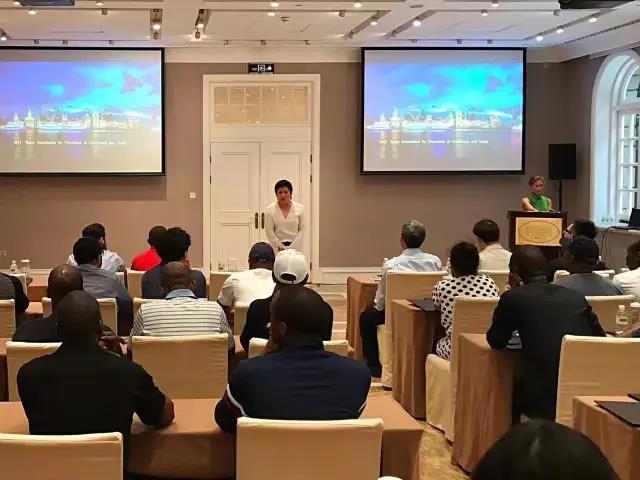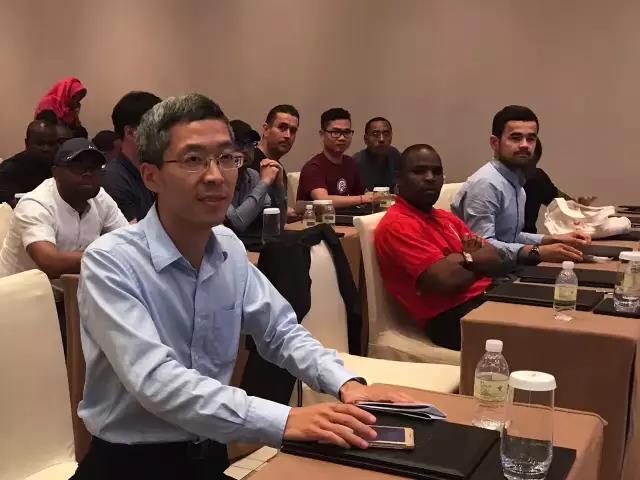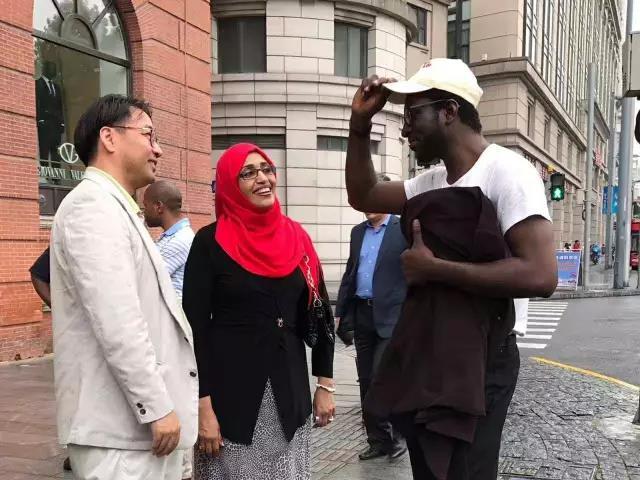 Prof. FU and students at the Bund, Shanghai
After completion of the visitation to strategic places at Hangzhou and Shanghai, students were conveyed to the beautiful city - Suzhou.
Suzhou boasts of the highly dynamic Suzhou Industrial Park (SIP) where light manufacturing and capital intensive industries are situated. SIP kicked off 23 years ago covering a total area of 278 square kilometers but the adoption of the industrial park as a policy tool has unleashed the city's potential. According to the zone officials, "government must act as a catalyst and an enabler" in the process of economic development. In view of the fact that many clusters around the world have stagnated and become enclaves. Students were told that government must encourage and help industries to be dynamic by moving into new sectors, this way, the zone will continue to be productive: creating jobs, increasing revenue and ultimately position itself as demonstration effect.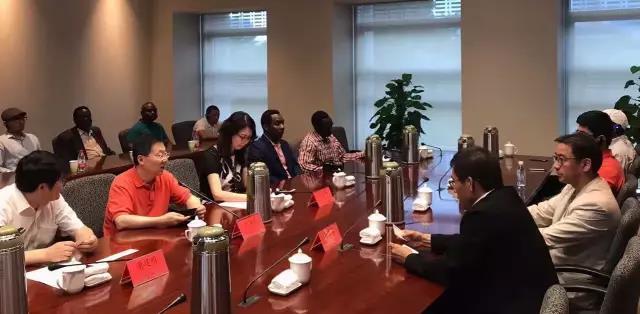 Deputy President of AIBO, Mr. LIU Mingzhe joined meeting with Suzhou SIP
The success of the Suzhou Industrial park was attributed to several pre-conditions, viz. A strong government, effective policies, focusing on sectors where comparative advantage exist and the mobilization of resources for industrial zone development by way of improving ease of doing business and putting in place basic infrastructure. The importance of planning was also highlighted as students were taken through the exhibition hall and video show-casing the many stages of planning and development.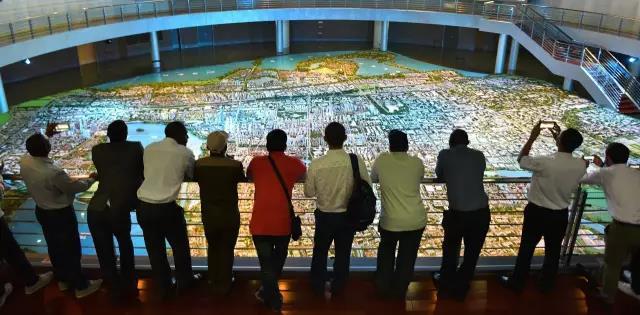 The delegation visited HIGER - a bus manufacturing factory. Students learnt about the development of HIGER, major products, core technology, as well as overseas export business. HIGER buses, coaches and light duty vehicles are available in more than 100 countries and territories, such in South Asia, Middle East, Africa, Russia, East Europe and the Americas. In 2016, HIGER sales revenue reached RMB 9 billion, awarded with "China Top Brand".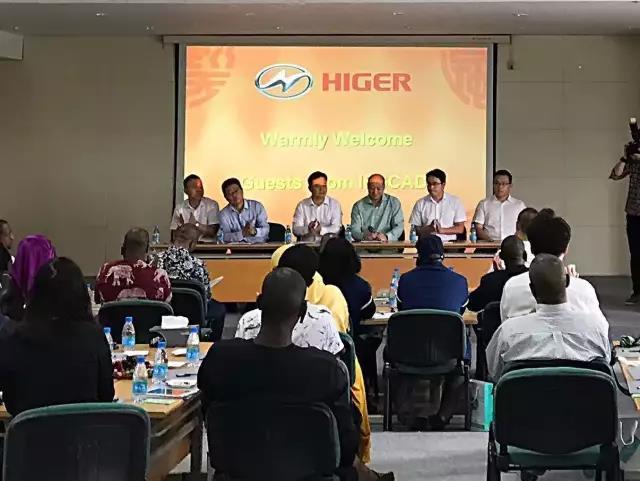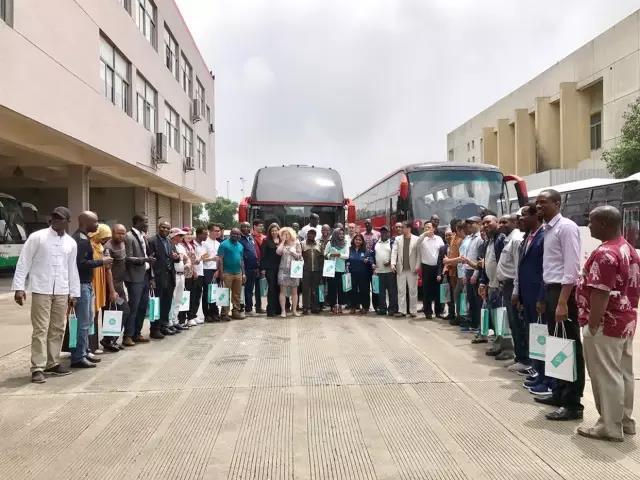 The delegation visited a one-in-all silk factory. The entire process of silk production from Coocon rearing, silk extraction and weaving were very impressive. Students stopped-by at Jusere wedding gown factory where mass production of wedding gowns and apparels is executed. Then students toured the historic Suzhou city wall which was built 700 years ago during the Yuan Dynasty Reign and thereafter enjoyed a boat ride.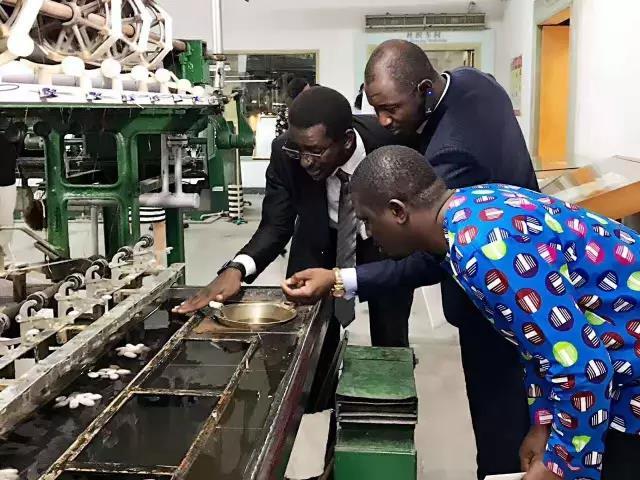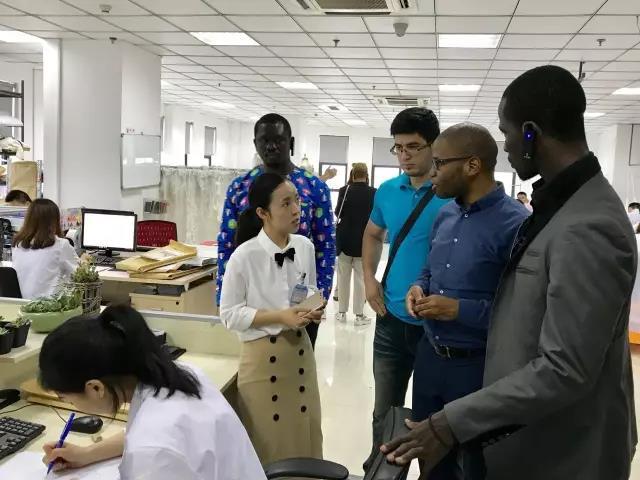 On the last day of Hangzhou-Shanghai-Suzhou corridor study trip, students visited Yifeng Construction Group and an ongoing project at one of their construction sites. Again at this location, the China's civil engineering competency was on display.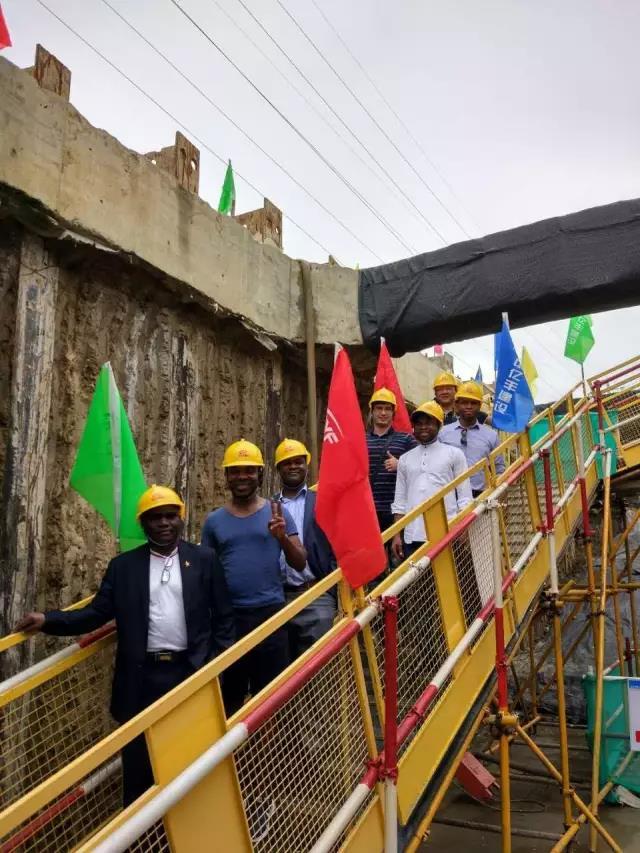 "I am deeply impressed with what I saw and learnt. The economic growth of China is not restricted to just one city or one province but some what broad-based. I have gained enormous insights and I am now fully aware that deplorable infrastructure is a major binding constraint to attracting investments, and quality infrastructure and well-arranged institutions are sine-qua-non to economic growth and development" - Mr. Damodar Bhusal - a doctor candidate reflected.
Field Study Trip is integrating theory with practice. Students learnt from real world about China's success and lessons in different stages and regions in social and economic development. China is now creating its own technology with the recognition that government policies must be "pain killers" and flexible to support the growth of new enterprises. So it is not surprising that China is home to many start-ups, incubators, accelerators and community-like ecosystem churning out inventions and disruptive technologies.
Report by Omole