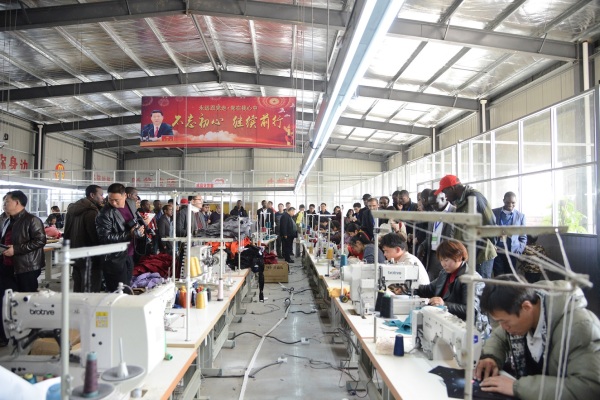 On November 25th and 26th in 2017, students from Peking University went to Pingyu County in Henan on a field trip led by Professor Xiaobo Zhang, a renowned development economist working on topics including economic growth with rich research experience on local economic development and rural industrialization in developing countries. He wanted to offer students the first-hand experience of rural development and poverty reduction in China. The students mainly come from the Institute of South-South Cooperation and Development (ISSCAD) and National School of development (NSD). The former was initiated by President Xi in 2015 and aims to provide education for officials from developing countries and strengthen South-South cooperation; the latter was founded in 1994 and is dedicated to studying China's economic issues and formulating Chinese economic theories.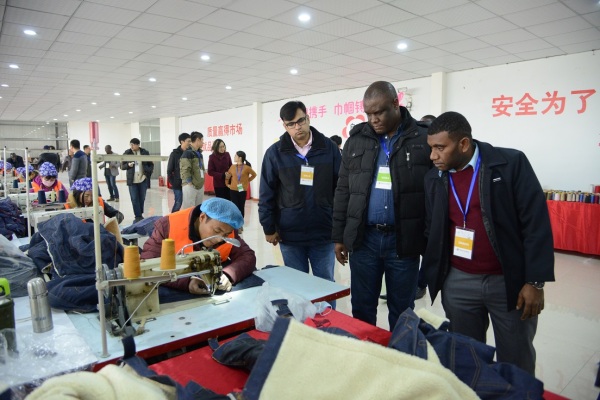 Pursuing masters or Ph.D. degrees, ISSCAD students, mainly government officials from Africa, are eager to learn about China's experience of poverty reduction. As the first developing country to achieve the UN Millennium Development Goals (MDGs) on poverty alleviation, China has lifted more than 800 million people out of poverty by 2015. However, in Africa, one-third of the population - 400 million in total – still live under the extreme poverty line according to the World Bank. How to eliminate poverty has posed huge challenges ahead. As one of the model poverty alleviation counties in China, Pingyu County in Henan is a great place to learn.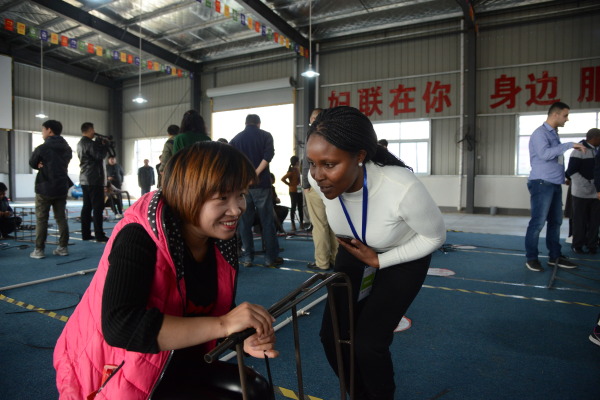 Amazed by the level of labor participation in China, ISSCAD students were also astonished at the obligation that women need to shoulder in this county: they saw a 70-year-old lady working in front of a sewing machine with her grandchild helping with the process. "I have three grandchildren and this factory has helped my family a lot", she said with a smile and continued to work. By July 2017, 137 "Smart Housewives Smart Housewife" sites have been established in 72 communities, helping over 12000 left-behind population.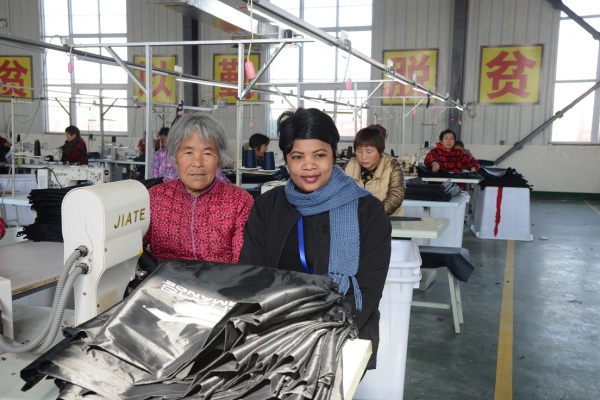 Apart from improving labour participation, poverty reduction also concerns applying high technology. A furniture production company employed green technology, utilising piles of wheat straws after harvest as raw materials. Burned in the past and causing enormous pollution as well as huge risks, the straws can now enter the production process as a eco-friendly and cost-saving material. The company was founded by a local entrepreneur who used to work in prosperous Guangdong. Now he is determined to return to his hometown and to reshape its economy. "The smoke from burning strews used to block the eyesight and cause a lot of car accidents. But now, since we used the straws, accidents have declined dramatically and the environment has got better too", proudly he said. However, it is no easy job to industrialize a remote county. The local government has used strong tax incentives and very low land rent to attract investment. "The rent here is one yuan per square meter, but it could be over ten yuan in other places! And we receive a tax rebate of 40% in our revenue," the owner explained. In addition to introducing advanced technology, the local government is also working on integrating sesame production, processing and tourism industries, aiming to industrialize based on Pingyu's agricultural endowment.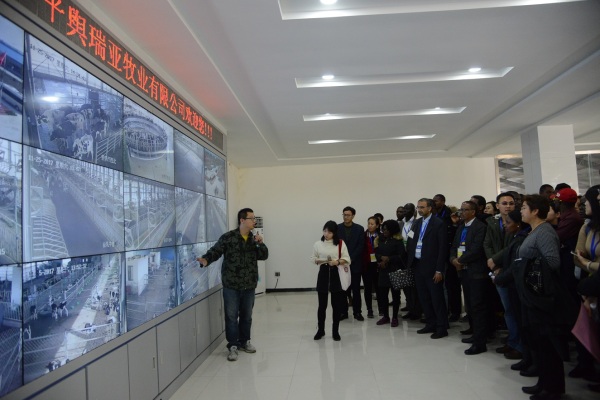 Targeted poverty alleviation is another aspect unique in China's poverty reduction strategy. The group also visited a family benefiting from it, where a disabled man with an elderly mother received government subsidy every month in addition to his income from a small grocery shop. "How do you target the families in need?" a student from South Sudan asked, astounded and curious. "It is important to collect accurate information and understand the reasons why people are poor, hence providing precise assistance to people in need," a local official replied. They wanted to ensure that people do not have to worry about clothes and food, guaranteed with compulsory education, basic medical care and housing.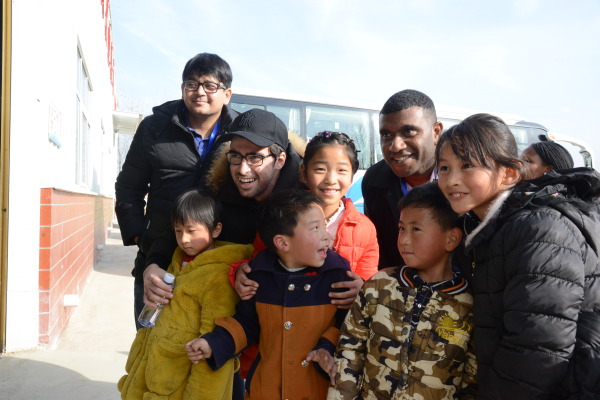 A Development Economics class was held the next day after the group returned to Beijing. Professor Xiaobo Zhang motivated students to share their experiences or questions after this field trip. "Is the system only workable in China? Since the local government receives a huge amount of financial support from the provincial government," a student from India asked. "This is what is left to you to answer," Professor smiled, encouraging students to apply the lessons according to local conditions instead of simply imitating. The other student was surprised at the significant role of the local government in motivating the private sector, referring to examples of providing tax incentives and infrastructure. "It is very different from previous schools of thought," he said, recognizing the difference between a state-led economy and a western democracy. Another student shared the practice of poverty reduction in his homeland, "In Africa, poverty reduction is done mainly by NGOs, but it is not working. But in China, simple industries can have a huge impact."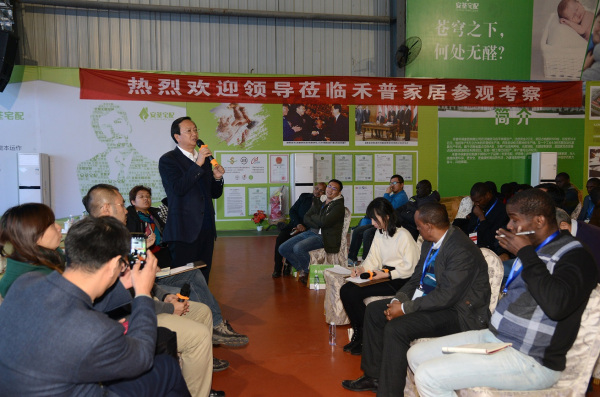 Professor Zhang shared his perspectives further shared his views on the reasons behind Pingyu's development. "Pingyu is a typical county of labour migration. A lot of women and the elderly are left at home, pushing down the labour cost," he explained, "meanwhile, the increasingly rising labour cost at the coastal areas has begun to shift labour intensive industries back to the inland. And Pingyu seized the opportunity." Impressed by the entrepreneurship of local officials, he also pointed out that too, "Nowadays it is quite commonent forthat local officials in China to need to take trips at least once or twice per month to observe what is happening in other areas. And they also need to beare really responsive to local needs." However, challenges lay ahead. He called attention to the He pointed out the challenge of "no doers at the county level" lack of local collective actions in many developing countries and inspired students to ponder how to incentivize the local governments and put them into the driver's seat in their own countries.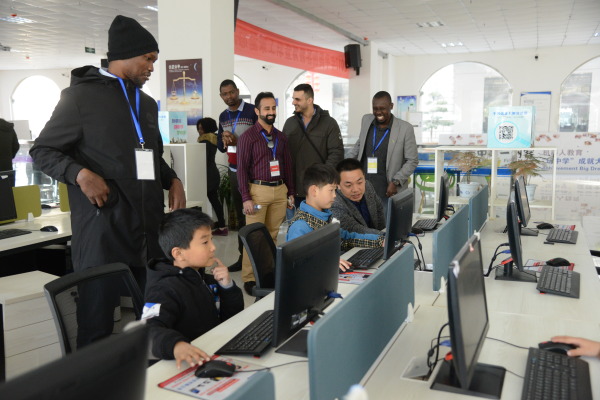 Although the two-day field trip has come to an end, never has the learning experience in China. "Chinese communists and Chinese people have full confidence in providing China's solutions to the exploration of a better social system by humankind," President Xi remarked during the 19th National Congress of the Communist Party of China. Poverty reduction is just one, but important, aspect. Nevertheless, iIt remains to be seen whether China's poverty alleviation practice can help the vast African continent. Let's wait and see.
Reported by Kailin Gao