On October 22, more then 50 new in-takes of Institute of South-South Cooperation and Development (ISSCAD) fully participated and enjoyed their Team Building Day.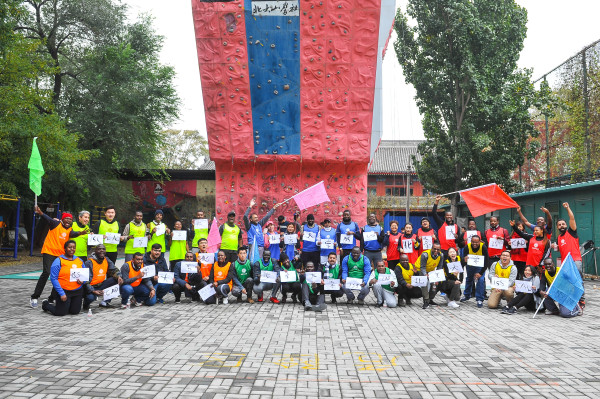 (Photo: Team Building Day)
Students were grouped into six teams, and each team was comprised with diversity. Through out the day, team members engaged in fun and challenging games and activities. By working closely together, stronger bonds were formed between classmates, as they shared the concepts of communication, coordination, and trust.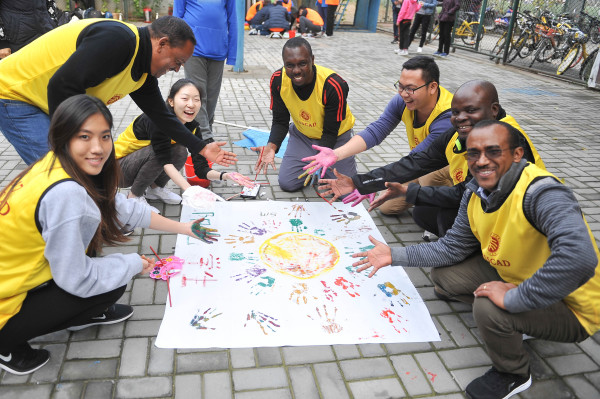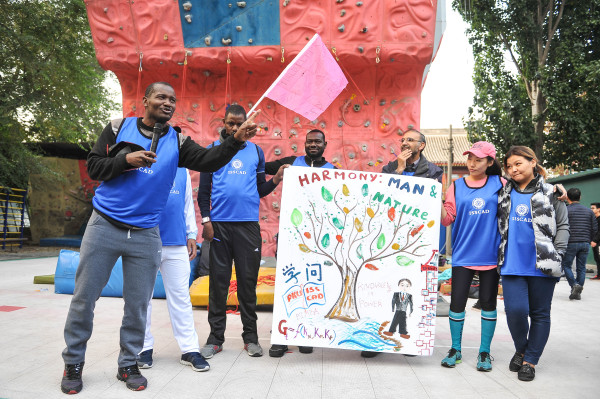 (Photo: Teams presenting slogans and flags)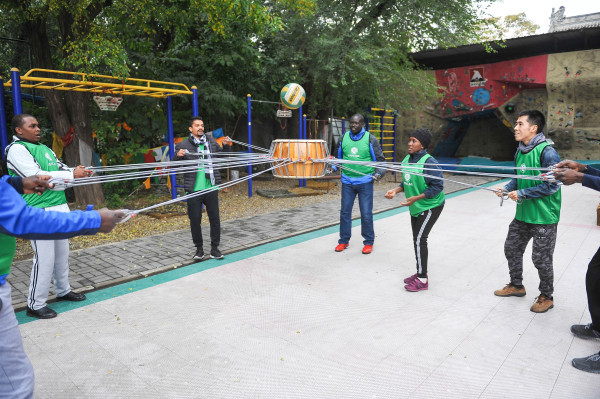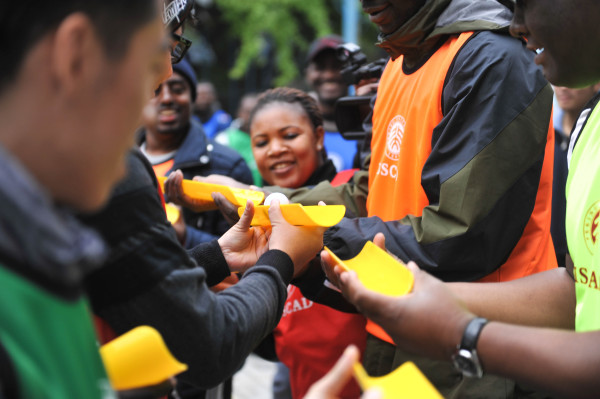 (Photo: Games and Activities)
Voice from ISSCAD Student
The Institute of South-South Cooperation and Development (ISSCAD) organized a one-day team building intervention for the students in coordination with BiMBA MBA program on 22-Oct-2017 at Peking University. ISSCAD comprises diversity of students from Africa, East Europe, South Asia, Central Asia, South America, Middle East and the Pacific. More than fifty students from different parts of the world participated in this intervention.

Students from ISSCAD were divided into six different groups with one Chinese student from BiMBA in each group. The whole program was divided into two sessions with different types of games and activities. The games were finding out the card sequence, drawing Chinese characters, bouncing the ball, dropping a ball inside a bucket, walking with tied knees and selecting a leader, creating a team flag, slogan, and summarizing perspectives of team in a card were some activities.

The team had to find sequence of covered cards in the card game. The objective of this game was to enhance communication among the team members. The student's accents of speaking were different. This game helped to understand and convey effectively amongst team members. Similarly games like writing Chinese characters and bouncing balls require coordination between the team members. The students have different physique with different vigor of body movement. The team members have to understand the movement of others and accommodate accordingly. Similarly games like dropping ball in a bucket and walking with tied knees require trust among team members. The team members have to trust the mobility of other team members to maintain a chain. The games were designed to strengthen communication, coordination and trust among the team members. Similarly the activities were designed to enhance synonimity among the team members. All the team members have to converge to elect team leader, design slogan and flag and summarize their perspective. In addition this program also helped to enhance leadership skills. The team leader has to choose appropriate persons for appropriate positions and bring the whole diversified group together into synonimity.

The team was comprised with diversity. The problems to cope with each others are obvious. But the team members appraise more about each other during the practice sessions and improvised themselves gradually. This human nature of gradual improvisation helped to attain unity in diversity and crafted team performance. The program ended with surprise gifts to winners and summarization of perspectives by each team where the organizers and staff were thanked and the teams concurred towards world peace and necessity of deeper South-South cooperation.