Development is a common goal around the globe, diverse in practices and beliefs about appropriate philosophies and policy choice. Studies of development – defined here as progress in wellbeing measured in economic, societal and ecological terms – are interdisciplinary by nature and require continued exchange of experiences and insights from around the world.
The Global Development Workshop offers a platform for speakers to share their insights from practice and research finding without prejudice to a particular theoretical conviction. Each workshop features a particular theme but together they help to foster an epistemic community between China and the rest of the world.
"Voyage Through Storms:
Financing Resilient Development in Small Islands Developing States"
20:00-21:30, May 10, Tuesday, 2022
Zoom ID:986 6701 0463; Code:741852
(https://us02web.zoom.us/j/98667010463?pwd=STVWWllSSFFZWFRWZERGbXdmLzd0Zz09)
The world is confronting multiple shocks (COVID-19 pandemics, the onset of Russia-Ukraine war, and the turbulence of global markets). The worst impacts are likely to be felt by the small island developing states (SIDS), a group of 58 countries and territories that scatter across Pacific, Caribbean, Africa, Mediterranean, Indian Ocean and South China Sea. Small, remote, and often fragile, SIDS are most vulnerable to shocks; they are highly exposed and yet have limited capacity to respond on their own. Looming environment and climate change effects compound the challenges SIDS face. They will need continued development finance assistance to enable them to navigate through storms, doing so with much greater emphasis on building resilience.
Take as a case study, this workshop will review the Pacific SIDS experience in the aftermath of the global food, fuel and financial crises during 2007-2008. The workshop will discuss in particular major initiatives that Pacific SIDS have since undertaken to develop national and regional resilience capacity, with the support of bilateral and multilateral partners. Examples include establishing broadband connectivity, transforming energy systems, developing disaster risk finance architecture, strengthening resource mobilization through market-based fishing licenses, and taking a structured approach to reform and strengthen public financial management. Supporting the design and implementation of these initiatives, the development partners have also learned to work together more effectively with the joint interest to better serve Pacific SIDS. All these are work in progress. And Pacific SIDS will need the participation of major partners especially to further advance the much needed South-South Cooperation in the region.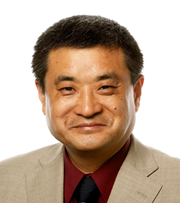 Chair: Prof. ZHA Daojiong
Professor of International Relations,
Institute of South-South Cooperation and Development
& School of International Studies, Peking University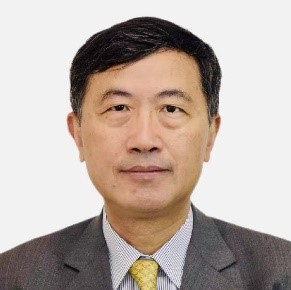 Speaker: Dr. YAO Xianbin
Former Director General of Pacific Regional Department,
Asian Development Bank (ADB)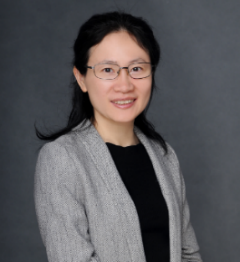 Discussant :
Ms. MAO Xiaojing
Director
Senior Research Fellow
Institute of West Asian and African Studies
Chinese Academy of International Trade and Economic Cooperation (CAITEC),Ministry of Commerce