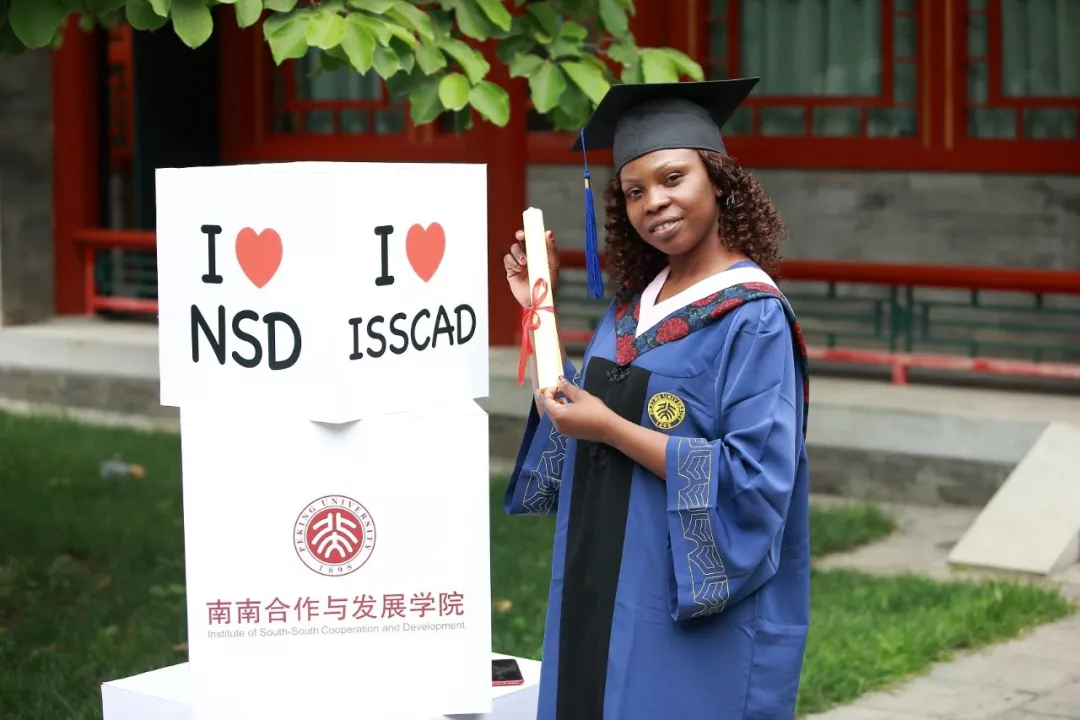 Kazule Brenda Fiona
Brenda works as a Senior Traditional Affairs Officer for Muchinga province in the Department of Chiefs and Traditional Affairs after finishing her ISSCAD master's degree in June 2018. After exactly a year at Peking – ISSCAD, came graduation. As I walked up the steps to collect my Degree, something clicked in my mind and told myself. My new life starts now. As I held my degree in my hand, I could see my husband's huge smile in the audience. It was time for me to go out and do something for my country with the knowledge and skills acquired from ISSCAD. Reuniting with my family was the greatest part of it all. I was home.
First day at the office after a year away, I sat there thinking, there are three (3) people in this office coming from different backgrounds and we were all doing the similar kind of work. I continued with my daily assignments as usual, mostly speech writing and ceremony coordination. Months later, my supervisor advised that I apply for a vacant position in administration but I denied. My writing and organization skills were appreciated and was advised that I would add more value to the administration part in the Province.
With time I realized as students when we graduate we often make mistakes of assuming that our college names or degrees would justify our positions and lead our career progress. What matters most in this real world is not your college degree but your skills and efficiency in it. Our ability and expertise in the particular skill we possess is what makes us stand out. Exactly a year after returning home from school, I got a promotion for the same job a denied applying for and I accepted because I was recommended and realized I needed to serve my country in that area. I am now working as a District Administrative Officer for Lavushimanda District in Muchinga Province. My main responsibility includes: supervision, monitoring, coordinating and carrying out all government programs, activities, functions of the District Administrative office in order to promote accountability, democratic governance and ensure effective public service delivery in the District and smooth running of the District Commissioner's Office.