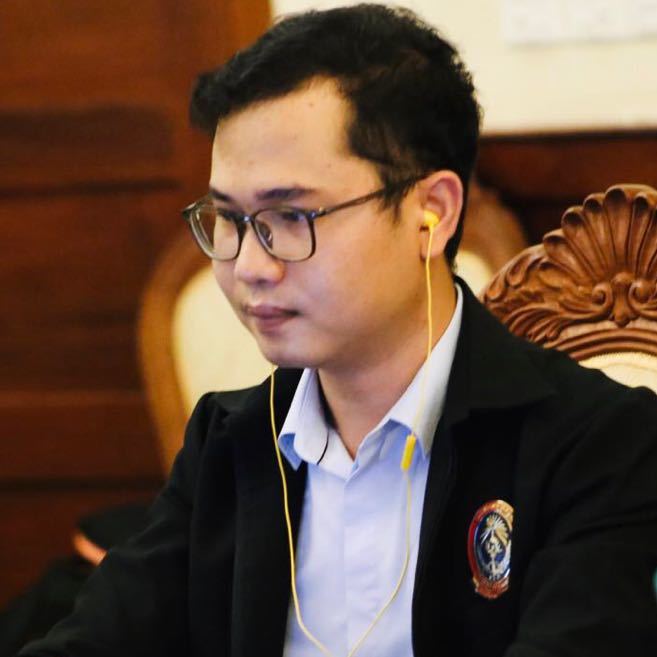 My name is LONG VICHDA, Deputy Chief of International Bureau, Anti-Corruption Unit of Cambodia. I have graduated master degree in Peking University in Beijing, China under Chinese government scholarship in 2016-2017.
Narrating about my studying in China, it was an incredible and unforgettable experience. First, I've got a great chance to get admission from the most leading university in China. More importantly, I could pursue my degree in an academic program especially tailor-made by Chinese government which is called the Institute of South-South Cooperation and Development. The institution was name and launched by the president of China, Xi Jin Ping, at the high level roundtable forum on South-South Cooperation during the celebration of the United Nations 70th Anniversary on September 26, 2015 and was officially operated on April 29, 2016. The institution was established with the aims to offer Master Degree and Non-degree program in order to develop capacity of official governments, academia, and civil society from developing countries on National Development, which focused on China's experiences, international cooperation, the exchange of perspective, concern, challenges in order to generate solutions and ways forward for the development of countries respectively and collectively. Being able to study in this institution is my super great honor on behalf of the representative of Cambodia, as well as the first from ASEAN countries who was in the first academic year of this institution.
The students in this program were from more than 20 countries mostly from Africa, and Middle East. It was a special opportunity for me to know and make friend with people from most regions of the world in an environment of shared objective and goal and walking on the same path. This program was specially established by tailoring to meet the need and specific circumstances of the developing countries in order to recovered their economy by studying from China experiences and other trend of global development. Throughout this program, I had chance to get lectured from the best and well-known professors who all obtained special experiences for many years and precise comprehensive knowledge, for example Professor Justin Lin Yifu who is the founder of a new theory that help China economy to take off admirably. Please also be informed that this institution is under the National School of Development which is a think tank for the government of China in national economic development. Besides having lectured by professor in the institution, we also got lectured by many noble people, high level officials, and important international organizations as well as by professors from many international universities in partnership with Peking University, such as Harvard University, about national development theories, foreign policies, legal systems, and economic system, etc.
In addition to the class activities, we also had study visit to many provinces and cities such as in the capital city, Shang Hai, Shen Zhen, He Bei, Tian Jin, He Nan, Su Zhou, Houng Zhou to study on the current economic development, work status, and experiences been thought to develop the provinces and cities, as well as to SMEs and large enterprises such as Huawei and Tencent. Those study visit really offered a huge prospect because we had learnt about the important role of government to facilitate and favor to private sector to participate together to develop the economy. Besides, those were my great opportunities to understand more about geographical conditions, culture, traditions, the livelihood of Chinese people, and economic development potential in each region of the country, and I have visited many tourism sites as well as many China's heritage such as the Great Wall, the Forbidden City, the Summer Palace, the Temple of Heaven, and so on.
For me, China is like a giant country which consists of really interesting and divers population, languages, and cultures. Regarding the hospitality, I really felt warm as in my homeland. I was taken care by the school and related institutions very well. Since the relationship between China and Cambodia have been made since long ago, we seem had a feeling of brotherhood who understand each other. Thus, in every hospitality and communication as well as any coordination from Chinese party was always easy and warmly closed. Every time I introduce myself to Chinese people especially the elder people, they clearly know about Cambodia especially our former King Norodom Sihanouk, and they mentioned excitedly that Cambodia and China had been friends hundred years already. These witness the strong friendship between the two countries in the form of state and state, people and people. After graduation, I even got really great honor to receive the congratulation letter from President Xi Jin Ping, to encourage all the graduated students from this institution to become a leader of development in respective country.
Finally, my experience in China is an unforgettable time in my entire life, and I always wish to visit China again and again. Secondly from Cambodia, I also treat China as my homeland even though I have lived over there for about only one year because I have many memorable times, and receive a huge knowledge from China and because I myself also little mix with Chinese as well. These experiences and knowledge would not be possible to exist without the support from the government of China as well as the related ministries/institutions including Ministry of Commerce, Ministry of Education, Ministry of Finance, Peking University, Embassy of China to Cambodia, and Economic and Counselor Office in Cambodia. In this regard, on behalf of the official of the Kingdom of Cambodia, I would like to sincerely thank to China government who provided support to me as well as the all the officials of Cambodia who have studied all degrees and all vocational training for building capacity and knowledge to work and develop our nation to be prosperous ahead.
For more information: http://www.mofcom.gov.cn/article/i/jyjl/j/202001/20200102929305.shtml